January is a time for reflecting on the previous year's successes and failures and planning for the growing season ahead. While much of this can be accomplished indoors, keeping up with garden tasks in the winter will lay the foundation for a rewarding growing season. Consider starting a journal with photographs to track your garden through each season.
Annuals and Veggies
Review your garden journal and reflect on which annuals performed well - and which ones didn't - last season. Take stock of the seeds you have and their condition and begin looking for new ones.
Plan your vegetable beds and consider crop rotation as a means of maintaining soil condition.
Plant pansies, primroses, cyclamen and other cold-hardy annuals in the ground or containers.
Protect annuals from hard frosts by pulling containers under cover near a large structure.
Rain and snow should provide ample moisture, but keep an eye on containers pulled under cover.
Rinse off aphids with insecticidal soap and warm water if they appear.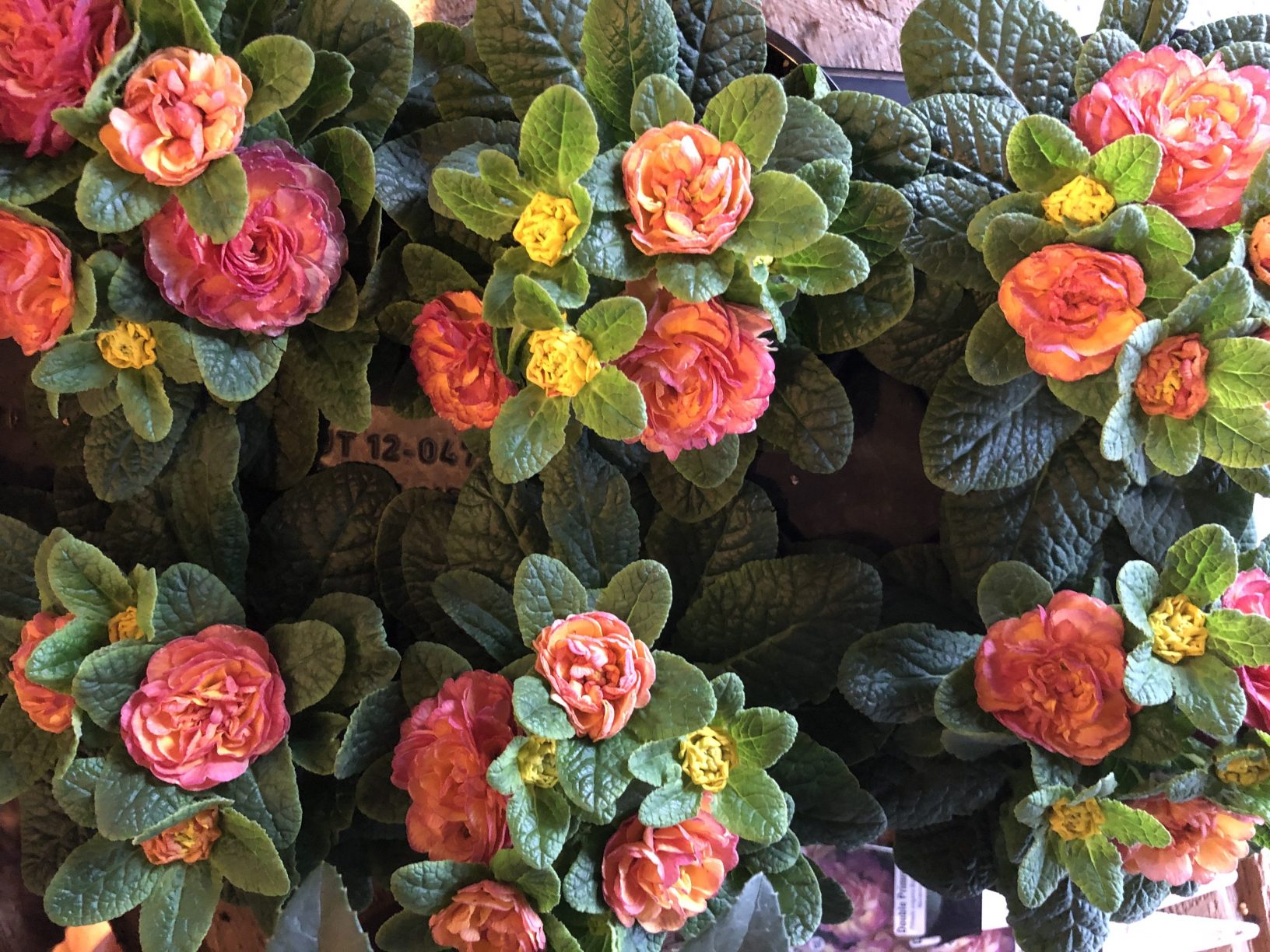 Annual Primroses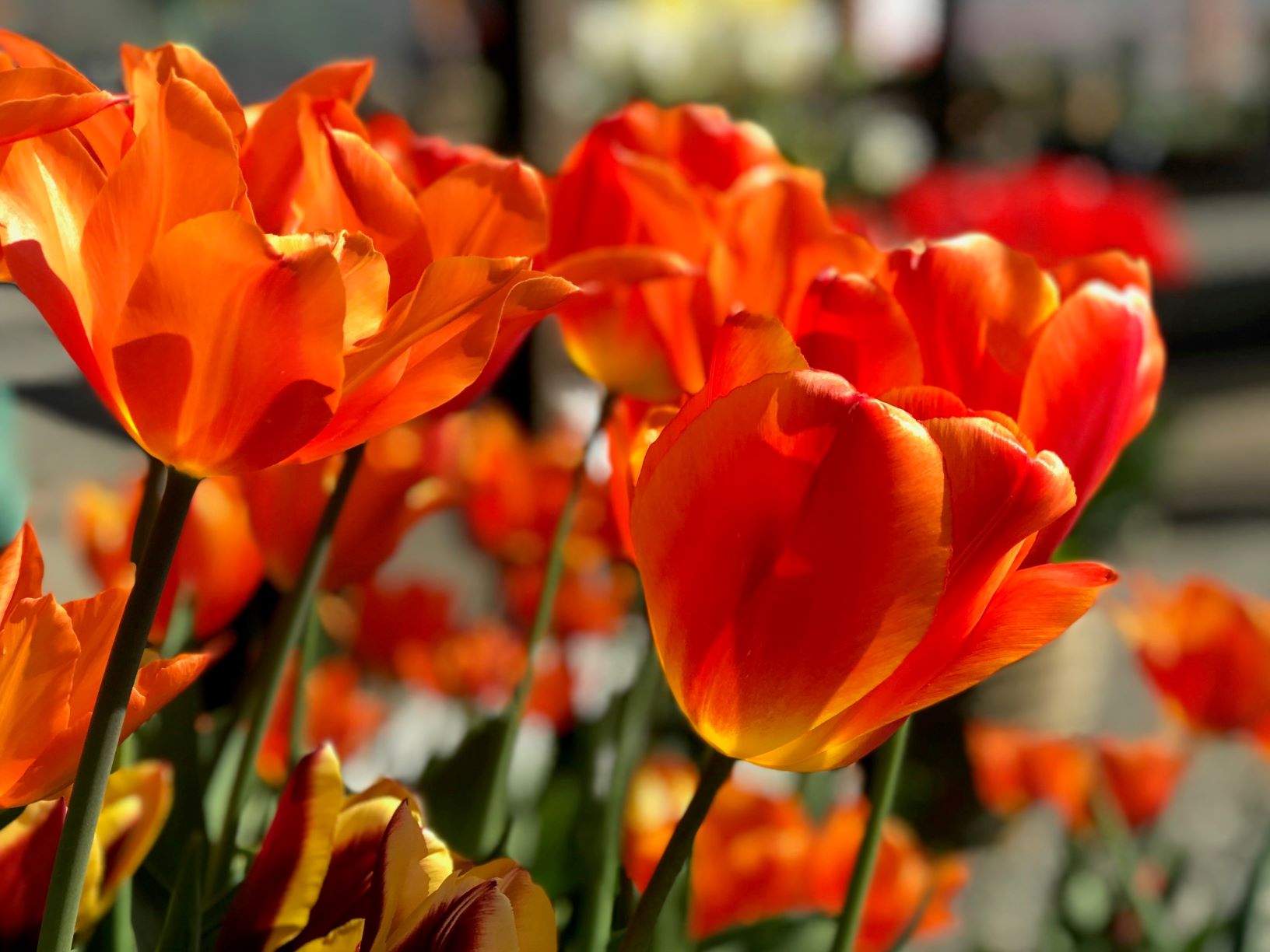 Tulips
Bulbs
Bulbs can be planted when the ground is not frozen or sopping wet. Plant at the same depth as you would in the fall (about three times the height of the bulb). Early spring blooming bulbs may not bloom the first year if they are planted at this time.
Check potted bulbs during extended dry or cold spells and water if necessary. If temperatures drop below 25 degrees Farenheit, insulate bulb containers with bags of dry leaves.
Bulbs are fine in with a layer of snow, but ice can do damage.
Protect bulbs from hungry rodents by applying repellent or wire mesh/chicken wire.
Indoor Plants
December and January provide the lowest amount of natural light of the year. Move indoor plants to rooms with more light if necessary.
January and February are peak months for indoor plant selection at many nurseries. Take advantage of the broad selection!
Protect plants from freezing temperatures by warming up your car before transporting them home.
Rinse off dusty leaves with a tepid, low-pressure sprinkle of water. Do not rinse succulents or African violets.
Avoid "leaf polishes" as they often do more harm than good.
Water sparingly in winter. Allow the top inch of soil to dry out between watering. Do not fertilize in winter months.
Keep an eye out for indoor plant pests. Consult a nursery professional or master garden to identify and treat infestations.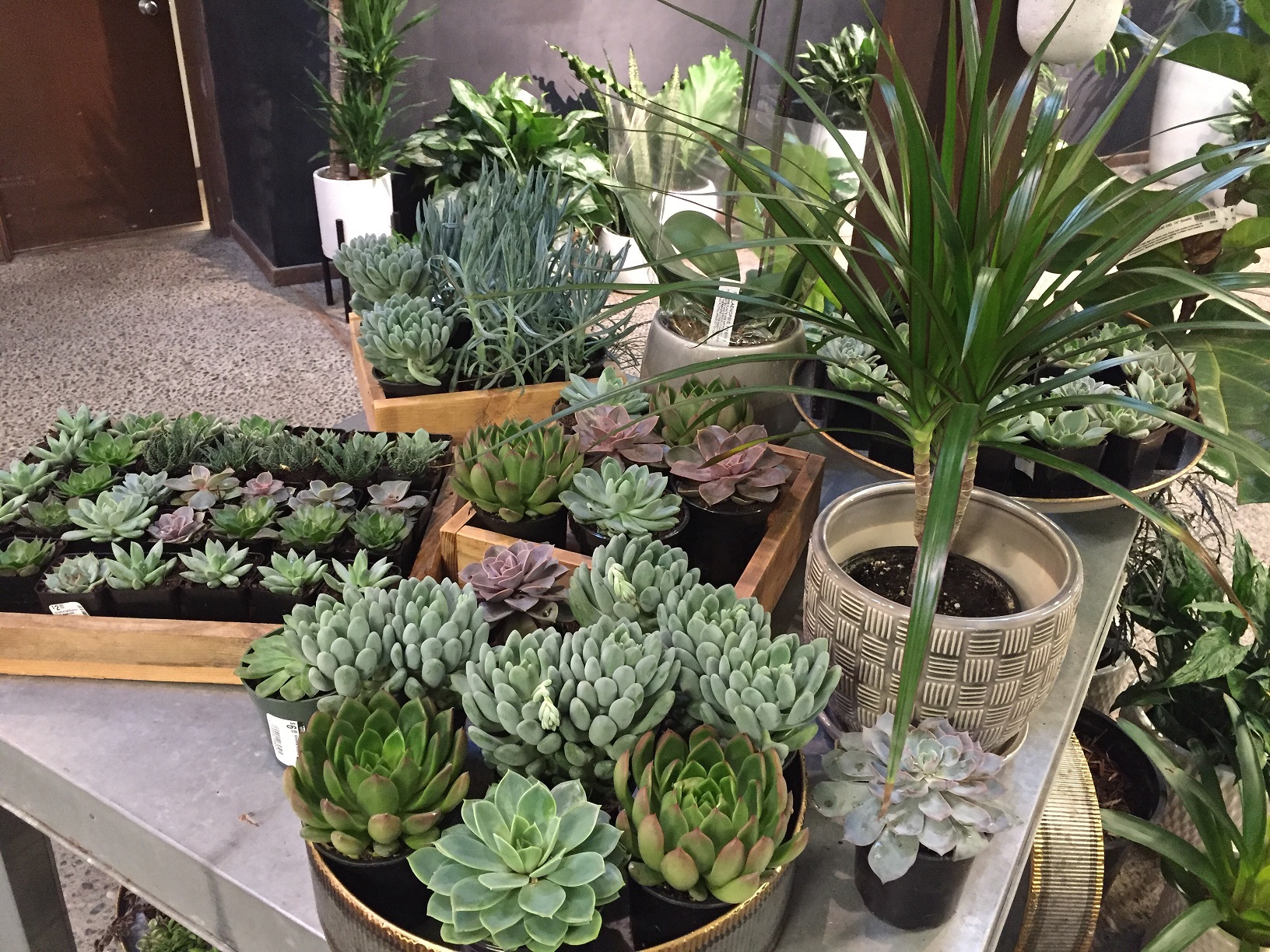 Indoor Plants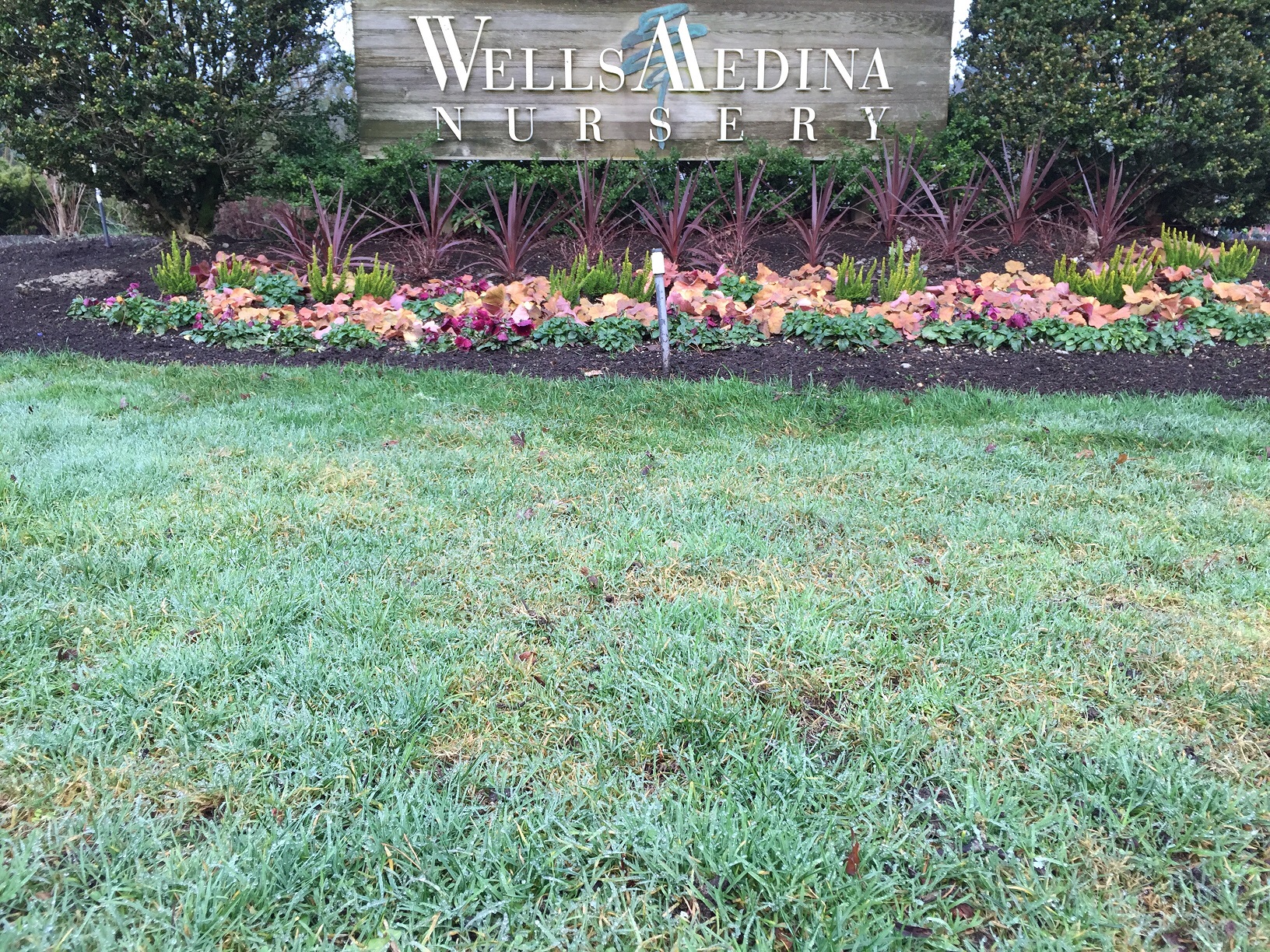 Lawns
Review last years' performance and functionality. Determine the right lawn seed based on your lawn's purpose and light conditions. Plan repair projects for March and April.
Sod can be laid if the ground is not frozen or soggy.
Avoid stepping on frozen grass. In milder winters, lawns can be mowed on dry days.
Rake leaves and twigs from windstorms.
Moss naturally flourishes in winter but this is not the best time to address it. If most persists into March or April, address the issue at that time.
Perennials
Photograph perennial sites on the first day of January, April, July and October to study light patterns and plant progressions. Uses these photos to plan perennial plantings.
Plant on dry, pleasant days. It is best to wait until warmer months to plant and transplant.
Groom perennials: Remove brittle, old stems on herbaceous plants. Cut ornamental grasses with dead foliage to within one foot of the ground before new shoots emerge. Trim 2/3 of height on grasses with tattered ends. Clip dead fern fronds just above crown before new fronds unfurl.
Watch for slugs! Apply slug repellent as necessary and rake away mulch from hardy plants to remove slug dwellings.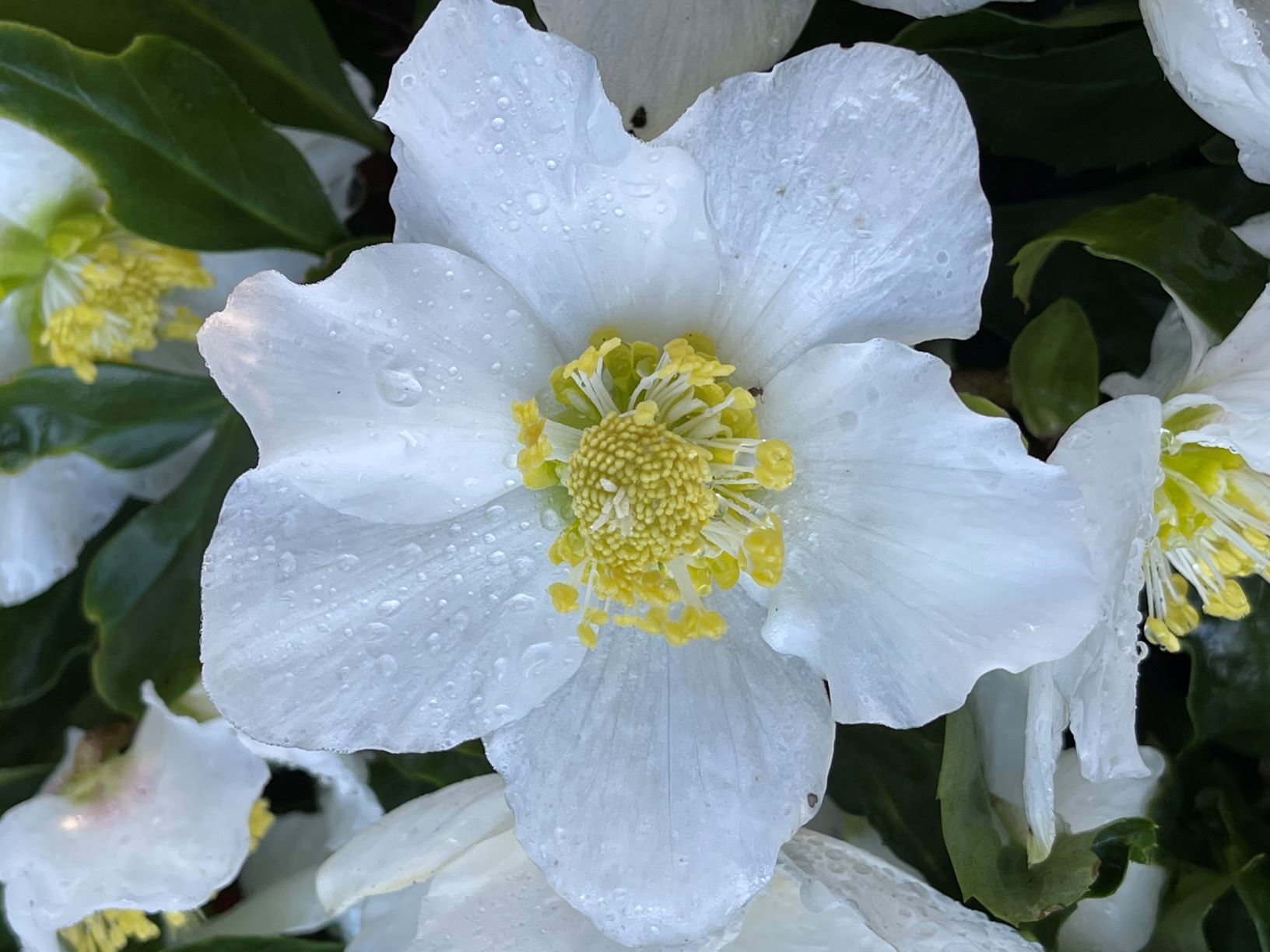 Hellebores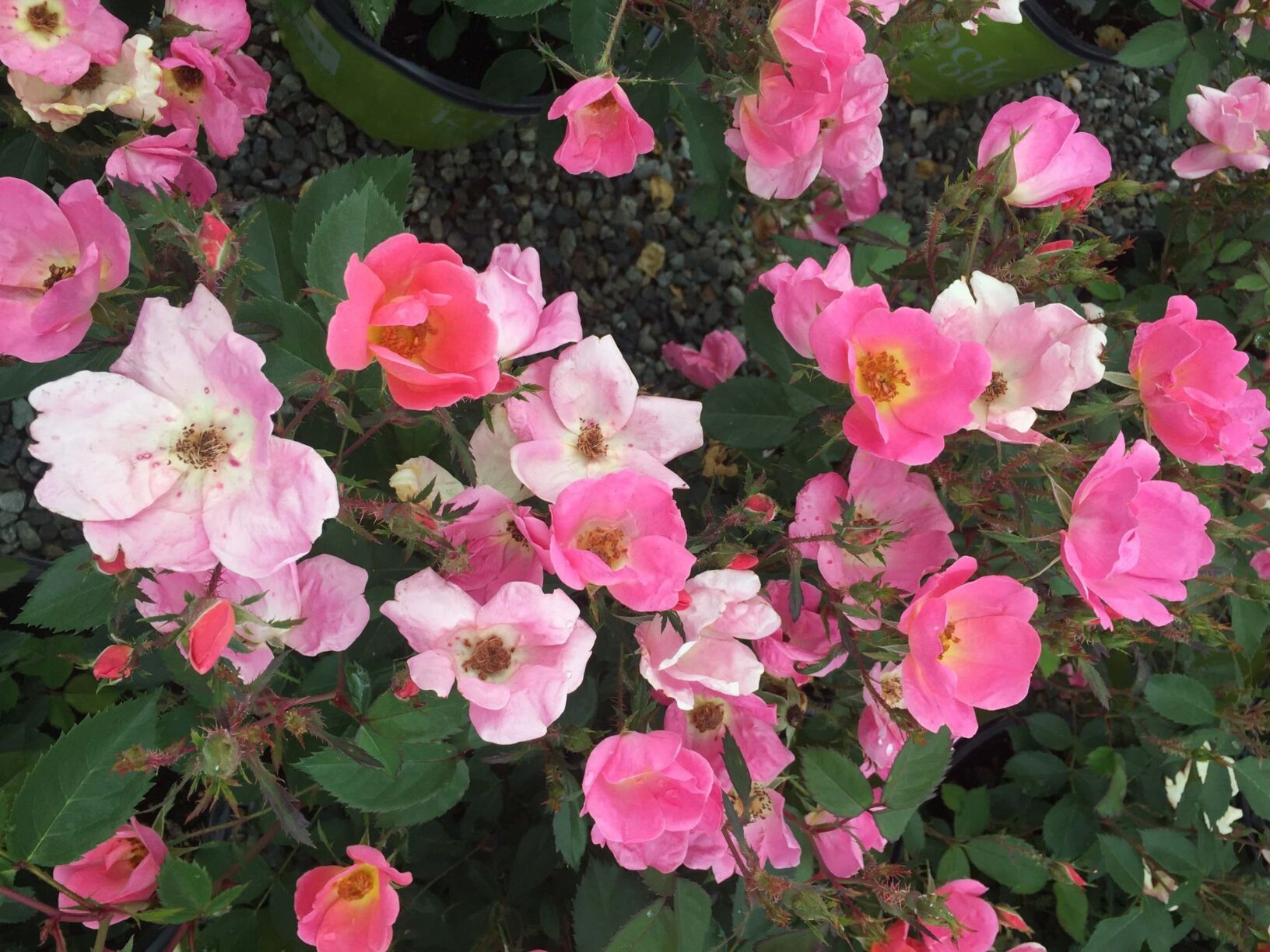 Knock Out Shrub Rose 'Rainbow'
Roses
Identify roses suited for you garden. Make sure roses have a sunny site with plenty of room to grow.
Plant bare-root roses and transplant existing roses when the ground isn't frozen or soaking wet.
In the event of a hard frost (25 degrees or below), insulate rose grafts with mulch and cover roses with a sheet, pillow case, towel, etc. Pull potted roses under cover or in the garage.
Roses require little water in January but keep an eye on those under eaves or other cover.
Seek out roses with good disease resistance such as rugosa roses and Knock Out series roses.
Shrubs
Use photos to track seasonal progressions and plan your garden accordingly. Seek out fragrant winter blooming shrubs.
Shrubs can be planted when the ground is not frozen or sopping wet. Protect plants in nursery pots from frosts with mulch or by pulling into garage.
Prune shrubs to remove dead branches and thin multi-stemmed shrubs by cutting crowded stems down to the soil.
Water only during prolonged dry spells.
Remove mulch piled around the base of shrubs as it provides shelter for rodents and slugs. Use fencing to protect from browsing deer and nibbling rodents.
Use light blankets to cover shrubs from severe cold snaps.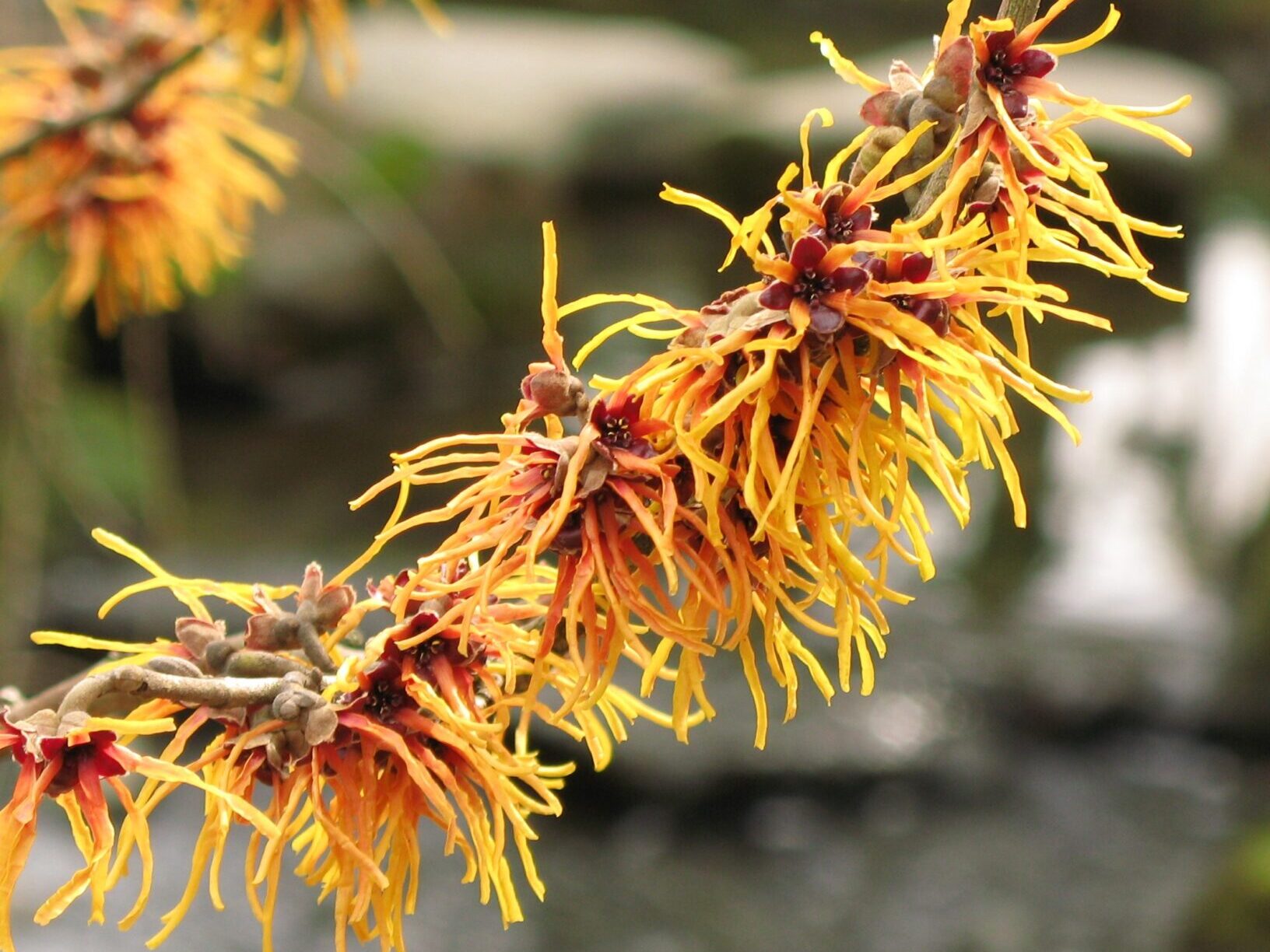 Witch Hazel 'Arnold's Promise'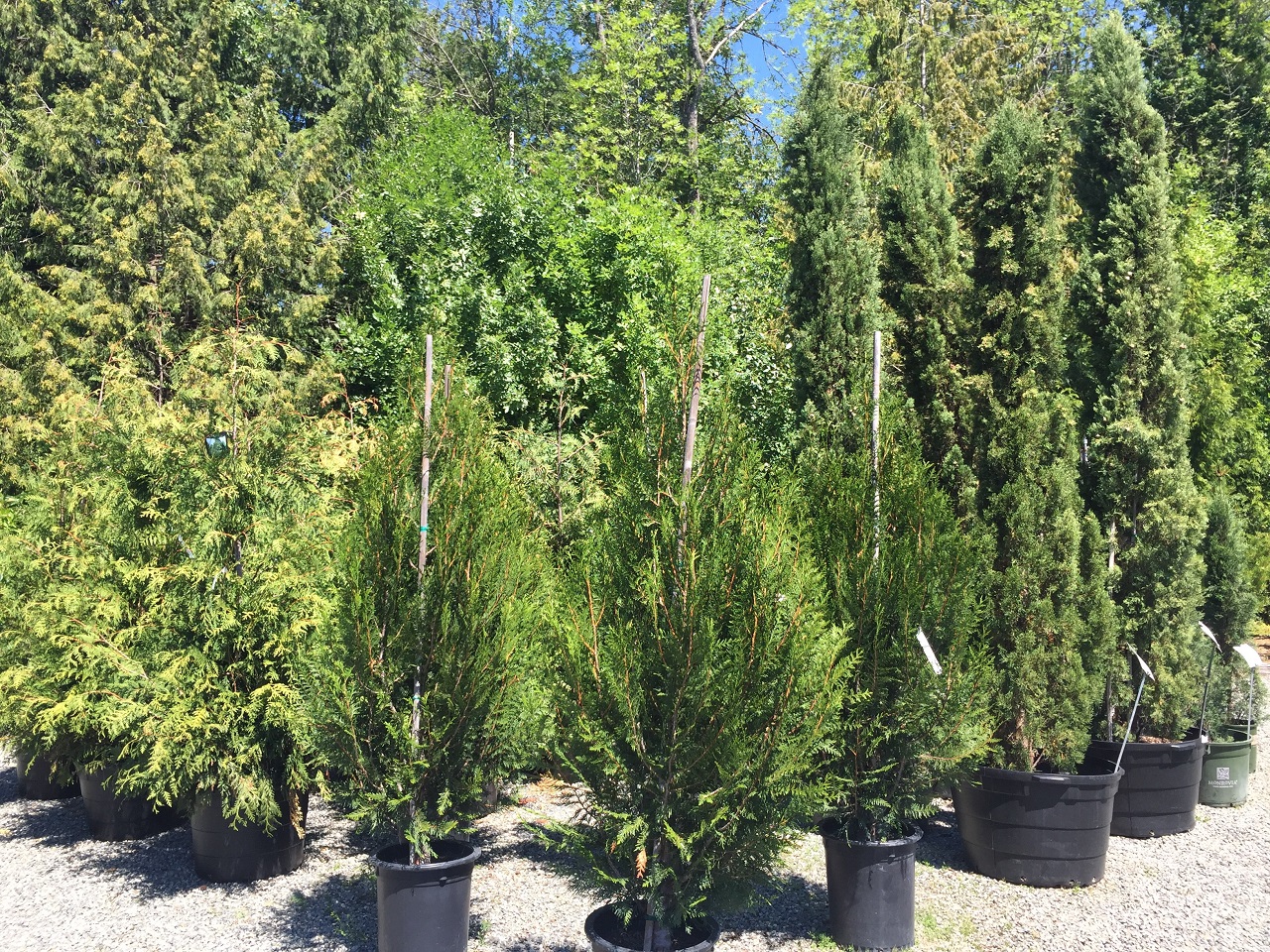 Western Red Cedars
Trees
Use native conifers and their cultivars for backdrops and year round color. Native species include western red cedar, douglas fir, shore pine, western larch and western juniper.
Trees can be planted anytime the ground isn't frozen or sopping wet.
Water only during prolonged dry spells.
Winter storms can uproot trees and break large branches. Contact an ISA certified arborist to assist with clean up and repair.
Sources:
Pacific Northwest month-by-month gardening: what to do each month to have a beautiful garden all year

Pfeiffer & Robson - Cool Springs Press - 2017

Maritime northwest garden guide: planning calendar for year-round organic gardening

Taylor et al. - Seattle Tilth Association - 2014