NEW HOURS: Tuesday, Wednesday, Thursday, Friday & Saturday 10:00am to 6:00pm. Wells Medina Nursery follows CDC guidelines. Customers, be prepared to make your own selections and load your own purchases.
BEAUTIFY YOUR SHADE CONTAINER
CONSIDER THESE INTERESTING PLANTS:
- Fatsia Japonica  - Coleus 'Rustic Orange' - Begonia 'I'conia Portafina Citrix'
-Tradescantia  - Nephrolepis 'Jesters Crown Fern' 
- Hypoestes phyllostachya (Polka Dot Plant)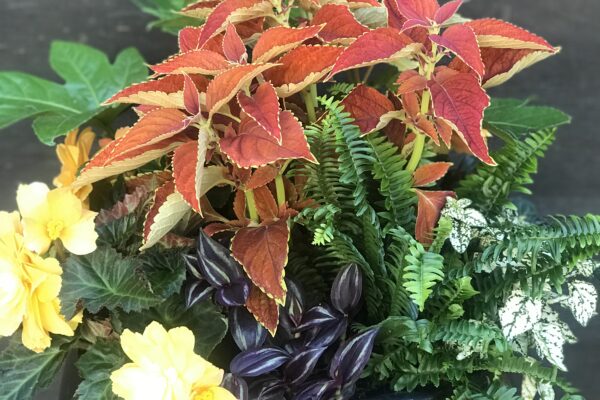 BEAUTIFY YOUR SUN CONTAINER
CONSIDER THESE BOLD PLANTS:
- Berberis 'Maria'  - Euphorbia 'Breathless' - Calibrachoa 'Neo Vampire' - Lantana 'Dallas Red'
-Geranium 'Galaxy Salmon'  - Fuchsia 'Gardenmeister' - Mandevilla 'Velvet Red'

  - Hypoestes phyllostachya  - False Dracaena - Anigozanthos 'Kangaroo Red'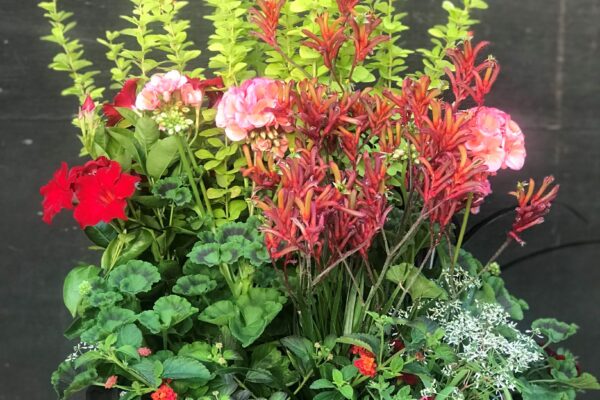 INVENTORY
Searching for a plant? Check our inventory* with a simple click!
*Inventory changes - contact us for current availability.
Sign Up for our Email List Here:
Why shop at Wells Medina for your garden needs?
It's our mission to share and foster our enjoyment of gardening and to seek out the latest, highest quality products that are currently available on the market.
View our plants on Instagram
This error message is only visible to WordPress admins
Error: The account for wellsmedinanursery needs to be reconnected.
Due to recent Instagram platform changes this Instagram account needs to be reconnected in order to continue updating. Reconnect on plugin Settings page
Error: No posts found.
Make sure this account has posts available on instagram.com.
Join Us On Facebook