View some of our favorite rhododendrons and azaleas!
Please keep in mind that availability is seasonal and ever-changing. Please call ahead or check our online inventory to confirm that we have particular cultivars in stock.
Rhododendrons and Azaleas in Bloom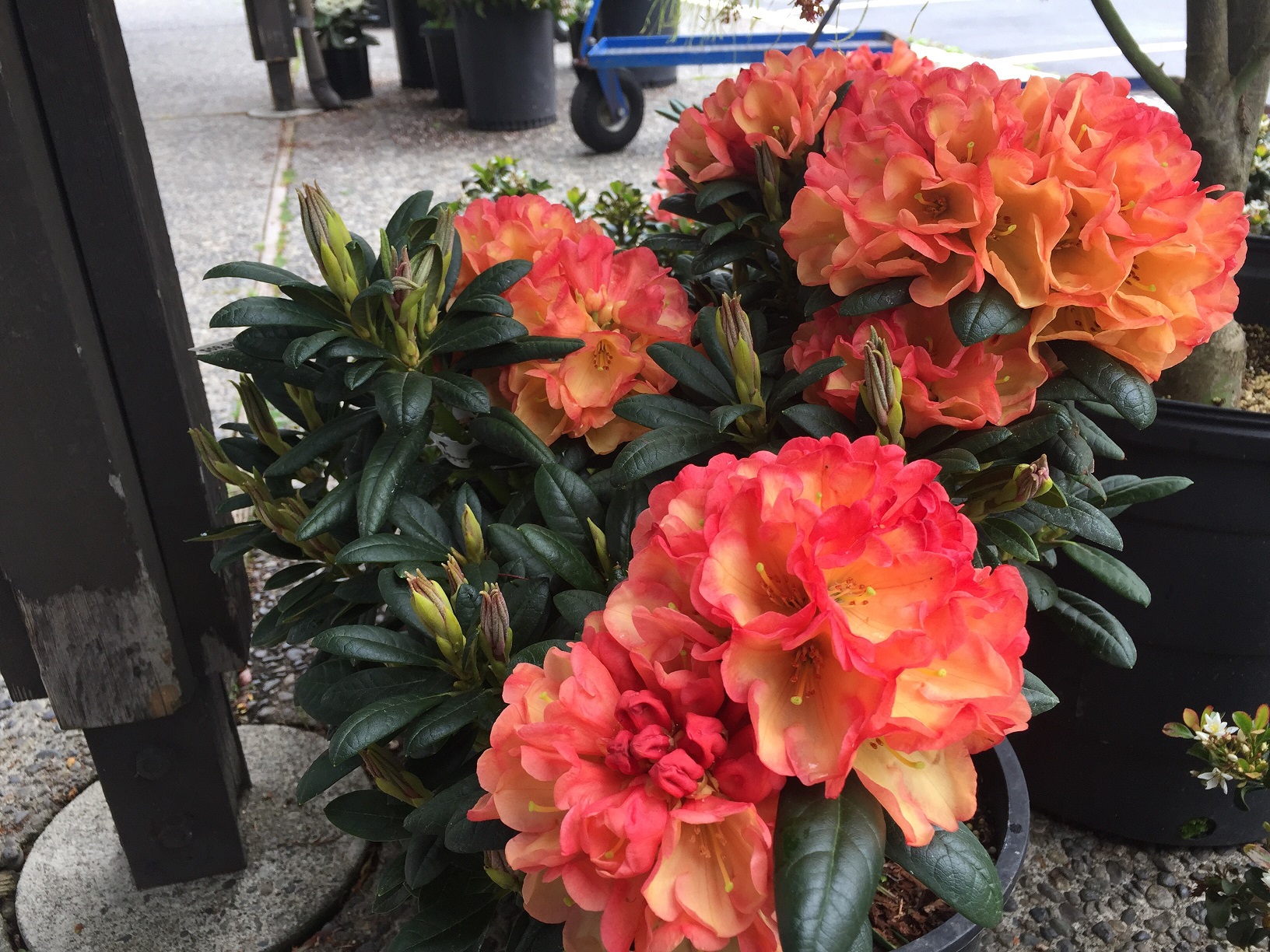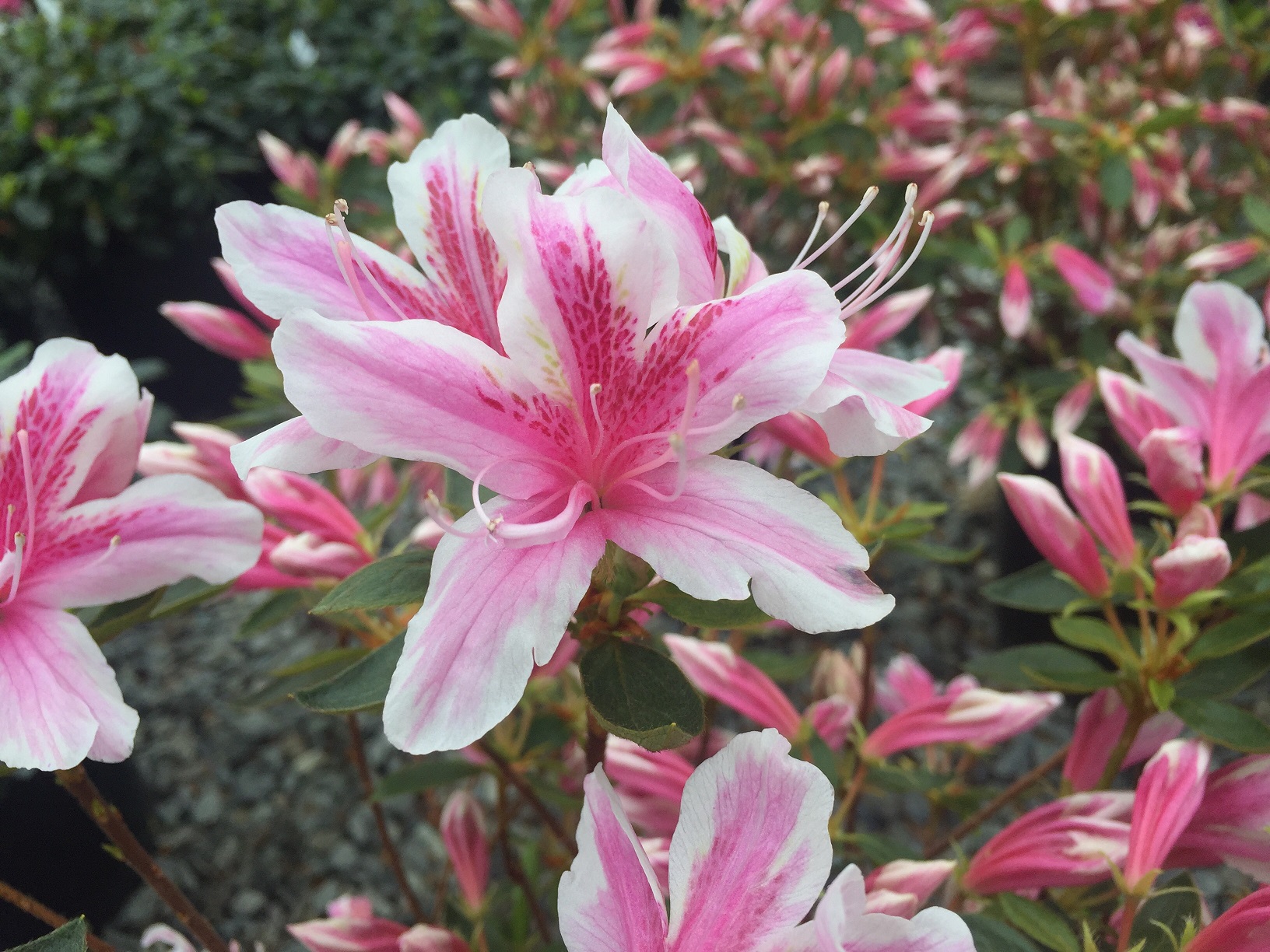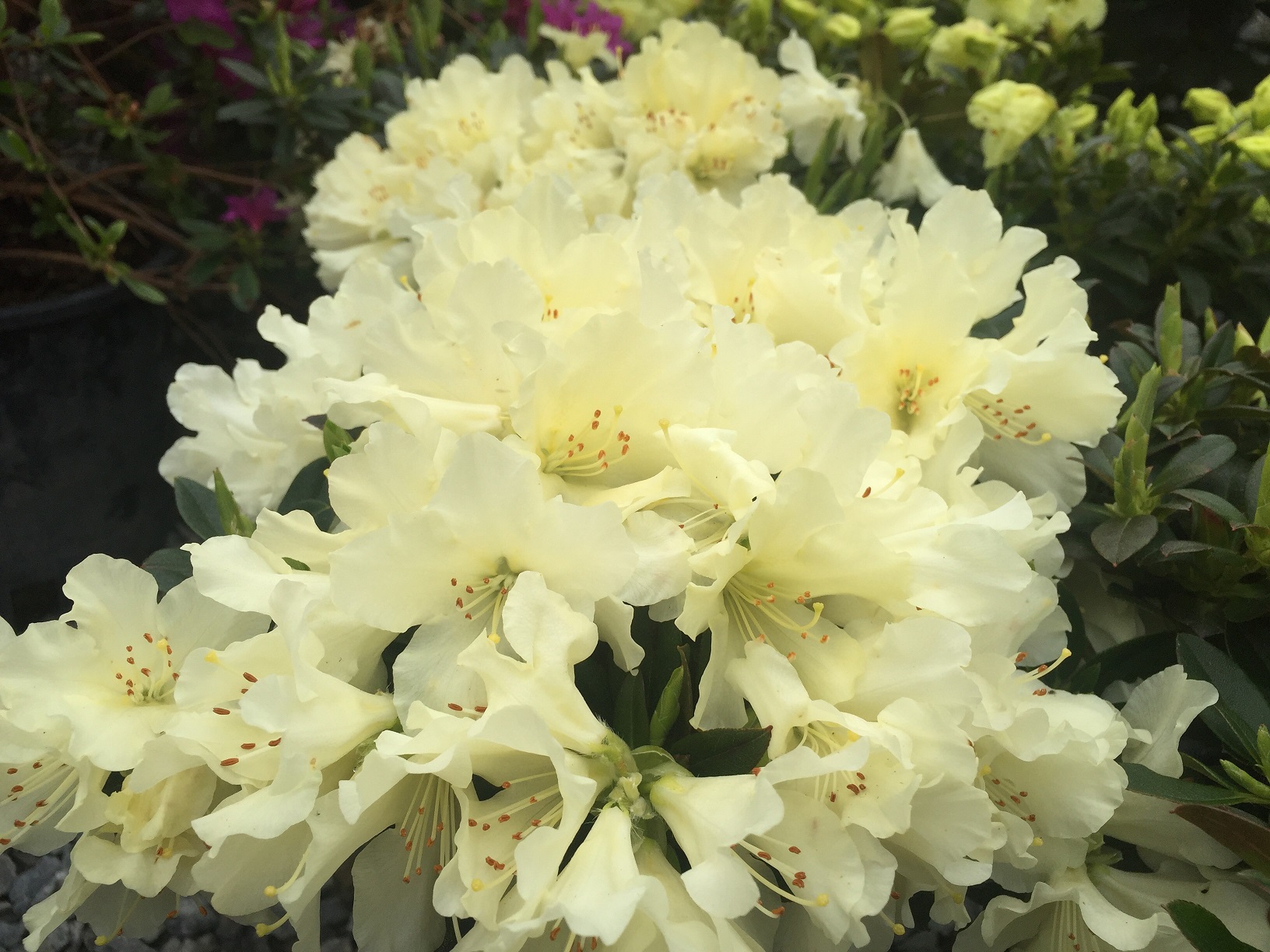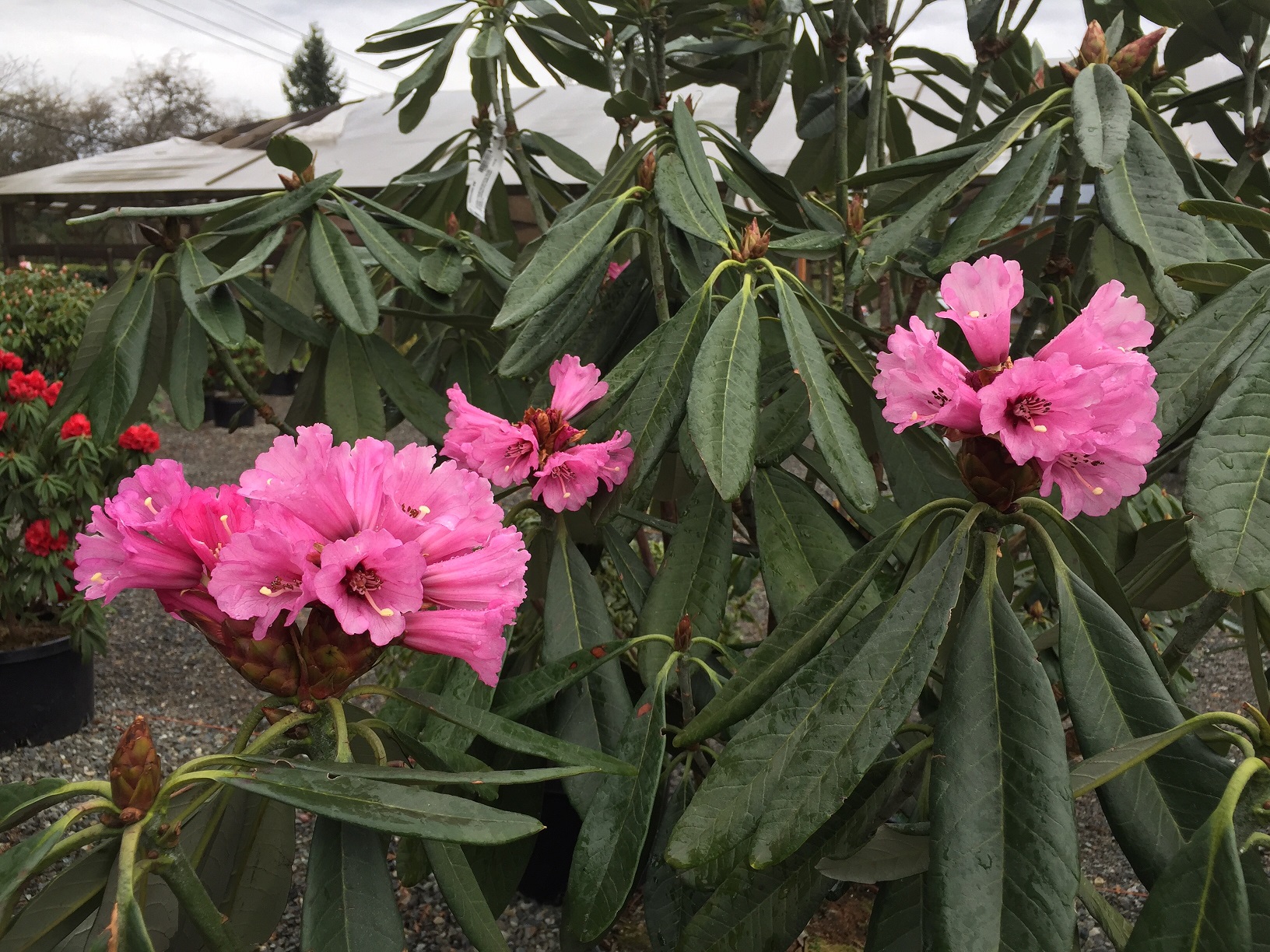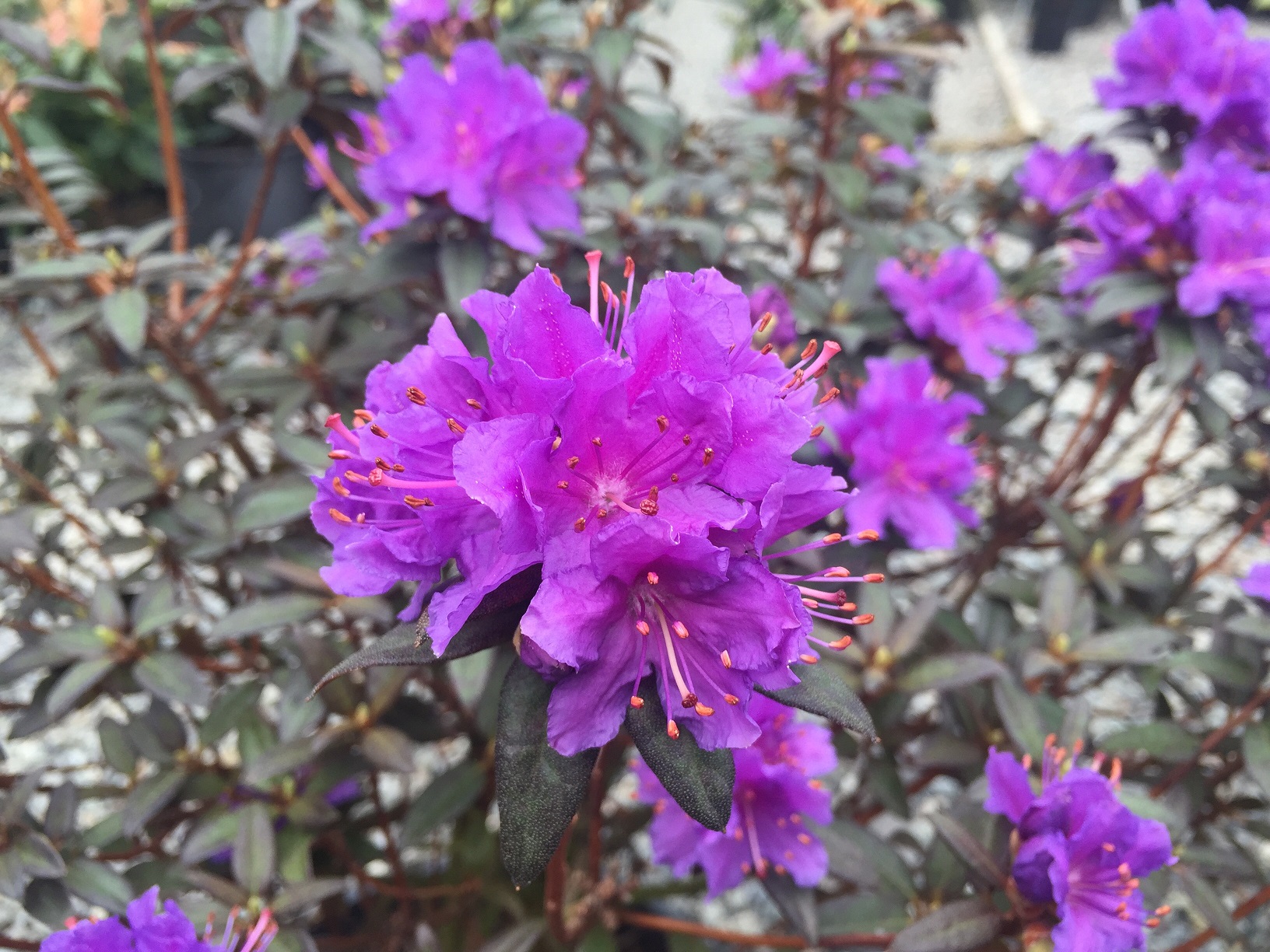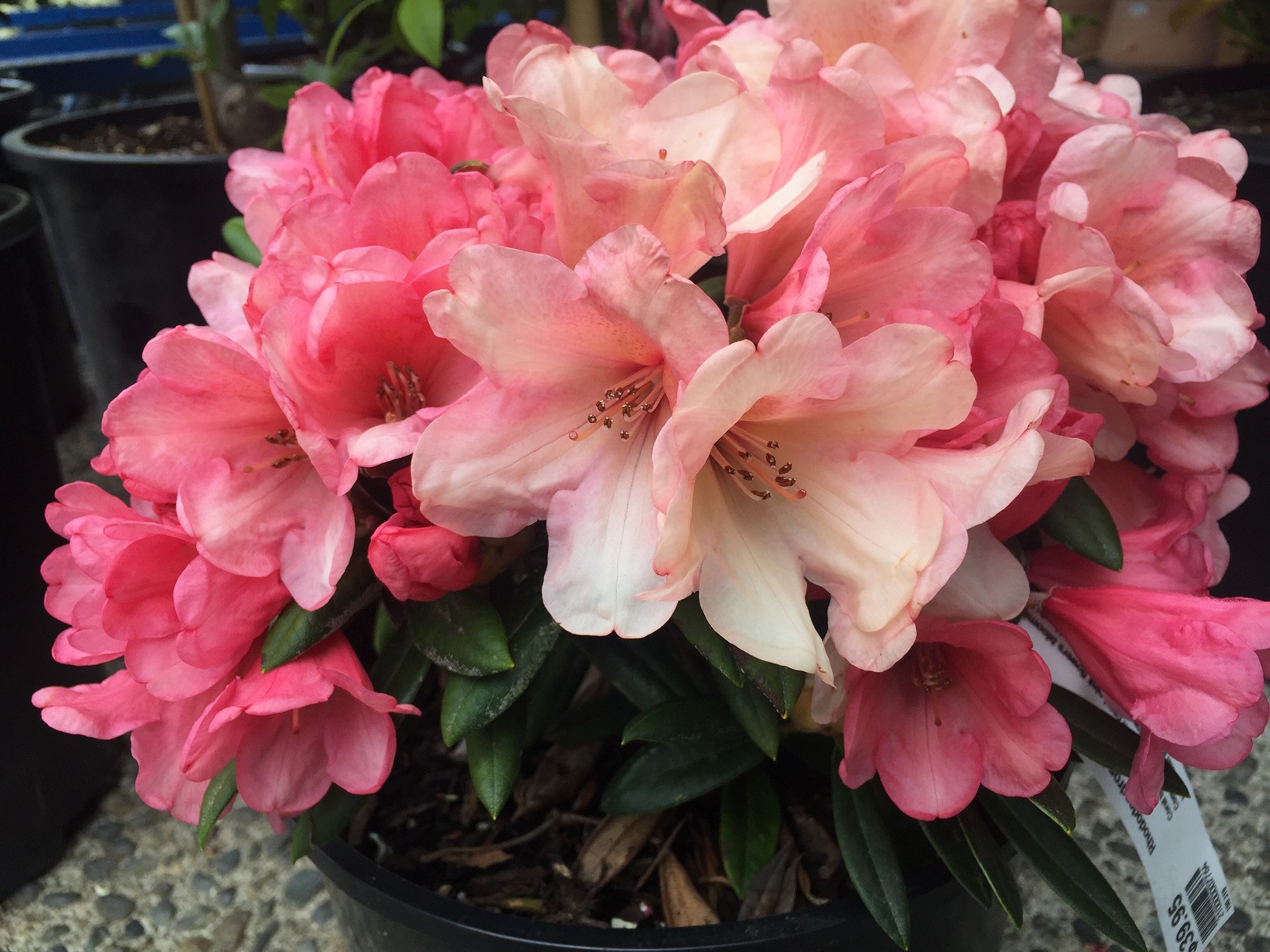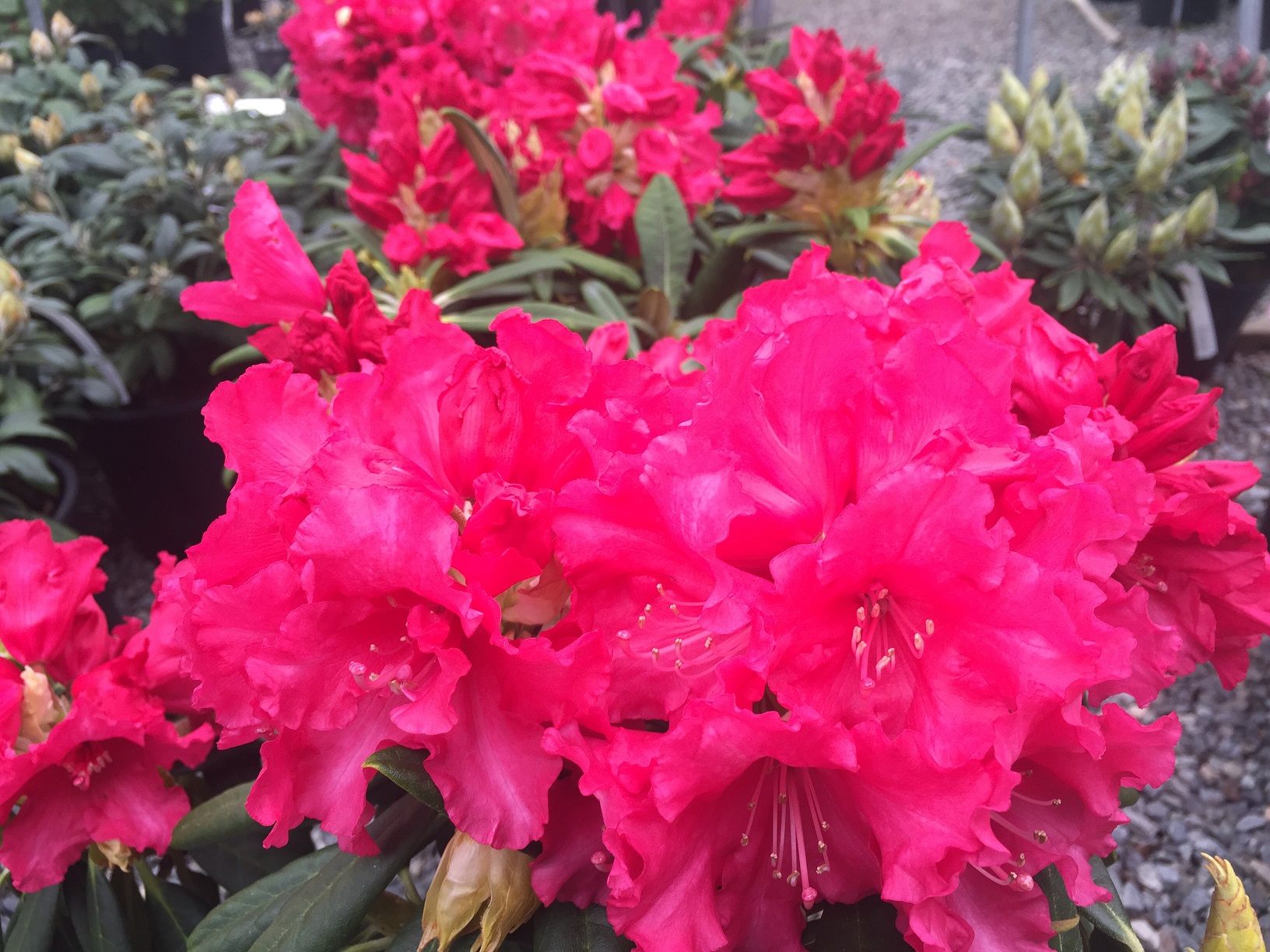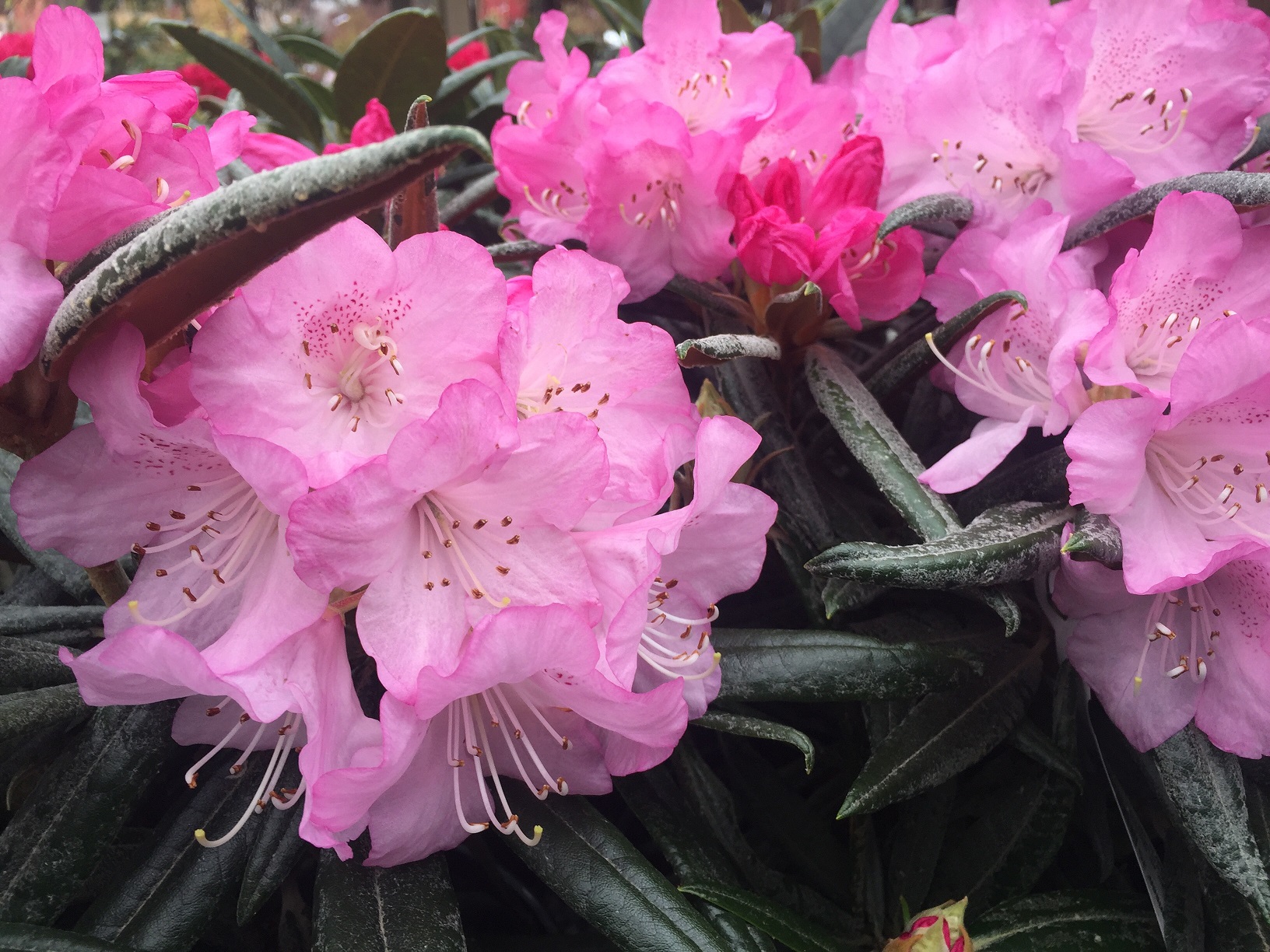 Rhododendron Seaview Sunset
Rhododendron strigillosum
Rhododendron hybrid Vibrant Violet
Rhododendron hybrid Jens Jorgen Sorenson
General Rhododendron Care
Rhododendrons and azaleas are a must-have for many gardens in the Pacific Northwest. Here are a few basic guidelines to care for these plants.
All azaleas are Rhododendrons, but not all Rhododendrons are azaleas. The term Rhododendron with a capital R refers to the genus to which rhododendrons and azaleas plants belong. Evergreen azaleas and deciduous azaleas account for two of the eight sub-categories in the Rhododendron genus.
Buy rhododendrons anytime you can find them, which is usually in the spring. Availability is never guaranteed, so it is wise to seize the opportunity to purchase the plant you are looking for.
Rhododendrons purchased in a pot can be planted on any day that the ground isn't frozen or sopping wet.
Do not let a rhododendron dry out in the first three years after planting. Water regularly and allow water to reach one foot into the soil. As a baseline, allow a soaker hose or drip line (not a sprinkler!) to run for two hours, then turn it off and wait for one hour. After waiting an hour, dig down one foot near the plant (avoid digging into the root ball) and measure to see how deep the water penetrated. If the soil is dry six inches down, continue watering and checking until the entire foot is moist.
Azalea 'Girard's Purple'
Light green spring foliage emerges from dark green leaves (pictured left). Rich purple blooms of trumpet-shaped flowers follow in April. Girard's Purple has an upright spreading growth habit and reaches about three feet tall and wide in maturity. It is often used as an accent and for mass planting.