As the most grown plant in America, tomatoes clearly hold a special place in the gardening world. At Wells Medina Nursery, we work year-round to find unique and unusual tomato varieties that will thrive in our area. Whether it's your first or 50th season gardening, we have the plants and resources to help you grow a beautiful, tasty crop of tomatoes.
This year, leave the flavorless, mass-produced tomatoes on the store shelves and GROW REAL!
Here are the tomato varieties our staff members are excited about in 2020:
Chocolate Sprinkles is Lisa's baby that produces, and produces, scrumptious, crack-resistant fruit.
Sungold  is Wendy's sure producer of sweet, golden poppers.

Petit Moineau  or 'Little Sparrow' is Kim's new favorite

currant tomato

with its delicous sweet taste and prolific production.
Stupice - no matter how you say it - is an amazing producer of intense-flavored saladette tomatoes.
NEW RELEASE: A first time offering in the US, Riesling is a cherry tomato with high brix bringing great taste plus disease resistance.

Loading ...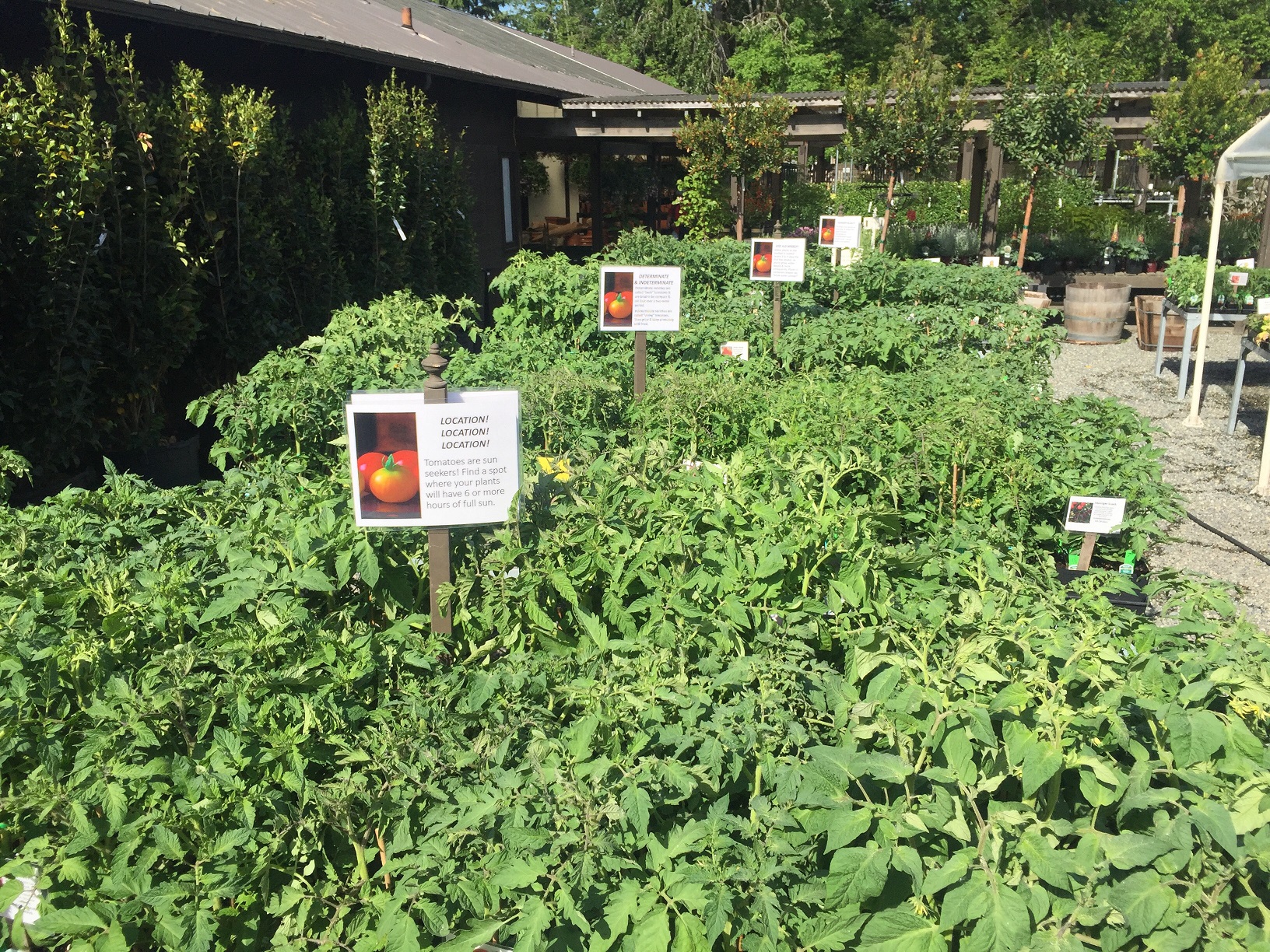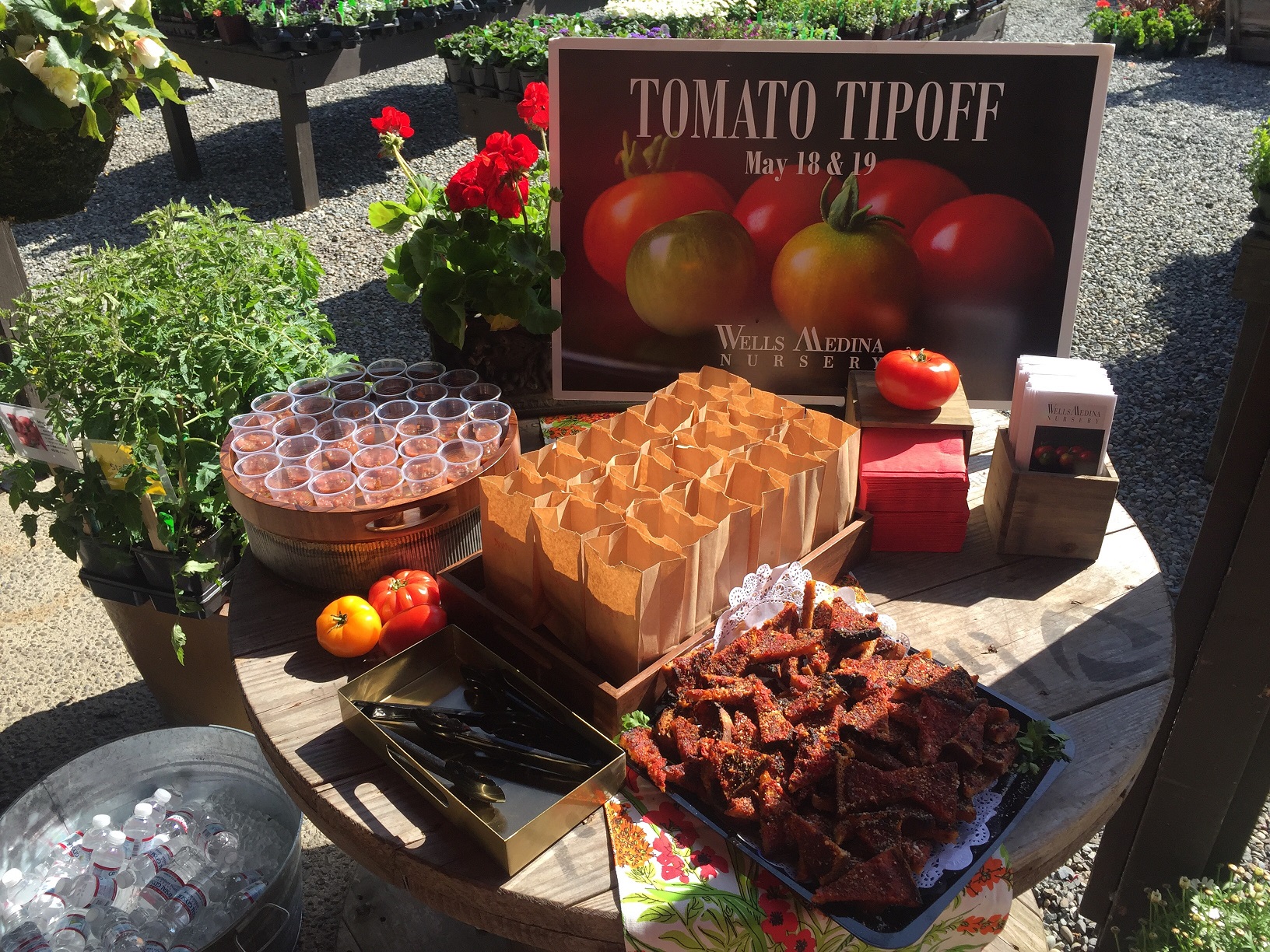 Tomato Growing Guidelines:
Plant tomatoes when overnight temperatures are consistently above 50 degrees. Most years, this is occurs in mid-late May.
Find a spot where your tomato plants will have six or more hours of full sun each day.
Before planting, prepare your garden area using compost. We suggest EB Stone Planting Compost.
If you are using containers, mix 2/3 potting soil with 1/3 planting compost for the ideal blend.
Use stakes and cages, especially for indeterminate types. Indeterminate plants will continue to grow throughout the season.
Tomato plants benefit from being planted deeply. Simply cut off the lowest leaves and bury part of the stem (no more than six inches of the plant below the ground!)
If you select plants with varying "days to maturity," you will have a full season of tomatoes.
Water plants so the roots are soaked every three to four days during the first few weeks. As plants grow, water deeply and more infrequently.
In mid-August, start removing blossoms and small fruit to help existing tomatoes ripen.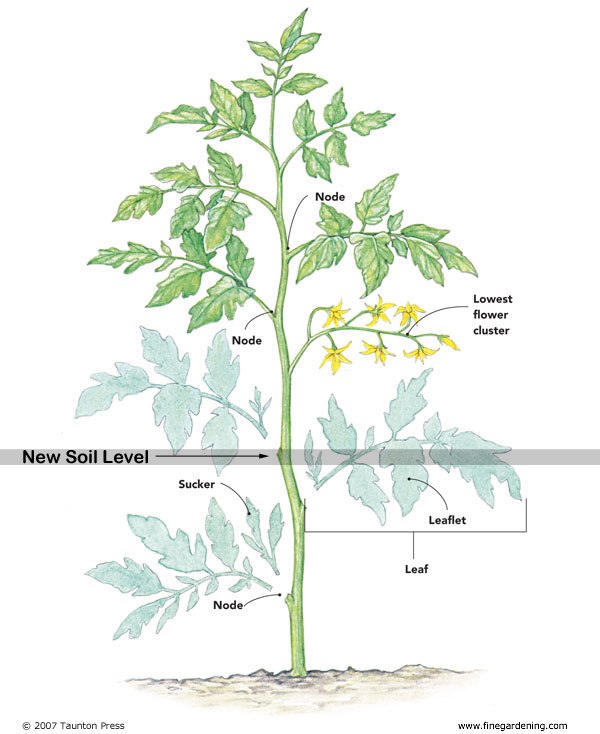 Garden Fresh Tomato Recipes
Few things are less satisfying than making a tasty meal or snack from ingredients grown in your own garden. Below are a few tried and true recipes recommended by our staff. We've put an * next to ingredients you can grow from plants we plan to carry for 2019.